Vanilla Buttercream Frosting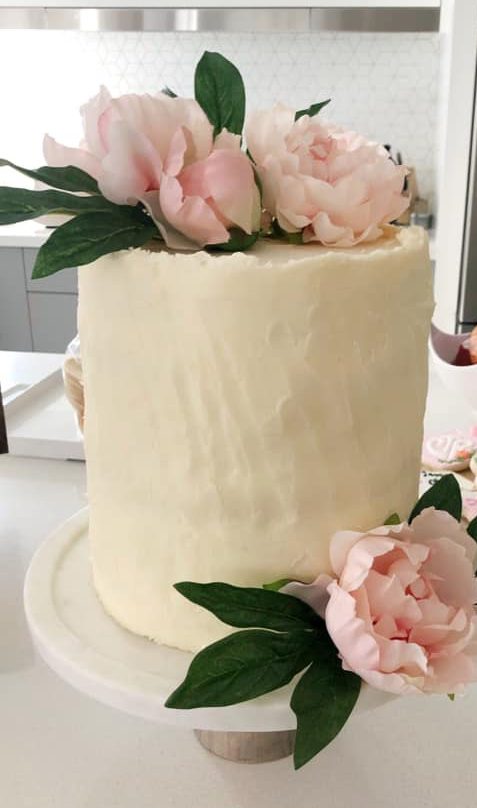 Hey Everyone!
Here is a basic buttercream recipe you can use for cakes or cupcakes.
Enjoy!
Heather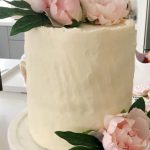 Print Recipe
Vanilla Buttercream Frosting
This is a basic recipe that gives you medium consistency. Great for frosting cakes and borders.
Ingredients
2 cups unsalted butter close to room temperature
5½ cups powdered sugar (630g), measured and then sifted
2 tsp vanilla extract or other extract of choice Use clear vanilla if you want the frosting to be whiter in color.
3 Tbsp heavy whipping cream Use less if you want a stiffer consistency.
1 pinch salt
Instructions
Take the butter out of the fridge about 30-40 minutes before you want to mix the frosting.

With your paddle attachment in your Kitchen Aid or hand held mixer, cream the butter on medium speed until it's light and fluffy. (About 1½ to 2 minutes).

Put the mixer on low speed and add the powdered sugar, 1 cup at a time.

Cream on medium speed until well blended, about 1-2 minutes.

Add heavy cream, vanilla, and sprinkle in a pinch of salt.

Beat at medium-high speed until icing is smooth and silky. About 4-5 minutes.
Notes
This makes enough frosting to frost a 2-layer 8" round cake or a 3-layer 6" round cake. If you would like to do a lot of piping and decorating on top, you can one and a half the recipe.  If you want a creamier consistency, add more heavy cream 1 Tbsp at a time until you reach your desired consistency.