Baking Tips & Video Demos
A Birch Tree Wedding Cake for a wedding at The Log Haven!
Chocolate Strawberry Fondue Cake
Hello Sunshine Baby Shower Cake
Star Wars Anti-Gravity Cake
Easter Cupcake Family Fun! Quarantine Style!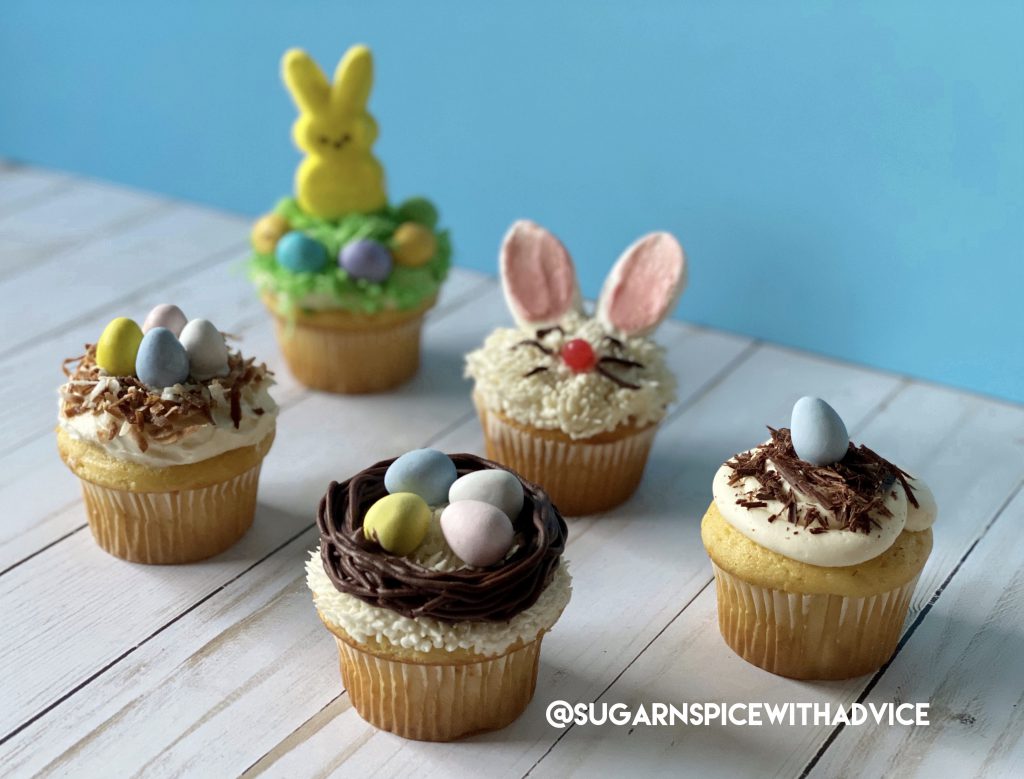 I will show you how to do 5 different styles of Easter cupcake with and without decorating tools. This is a great quarantine activity for kids! (And adults too.) 👍
Tutorial Below…
Here is the supply list for these cupcakes:
-12-24 cupcakes
-Cadbury mini eggs
-peeps
-white frosting
-chocolate frosting (I have recipes for both types of frosting on my blog if you need. You can half the frosting recipes if you'd like.)
-large marshmallows (for rabbit ears)
-toothpicks
-jelly beans for rabbit's nose (just not the massive huge ones)
-pink food coloring
-peeps
-chocolate bar (to shred on top)
-Shredded coconut (some for toasting, some with green food coloring, & just plain white.
*Optional but highly recommended: tip #233 for grass. Tip #2 for bird's nest.
Butterfly Cake Tutorial!
How to do a Butterfly Cake. Here is the YouTube video of me making Chocolate Butterfly Buttercream Cake with Oreo filling. This was for a 9" round cake. I made my own stencil by drawing the butterfly with my free hand. I photocopied it onto card stock and then laminated the stencil.