Fun Easter Cupcakes! Quarantine Style…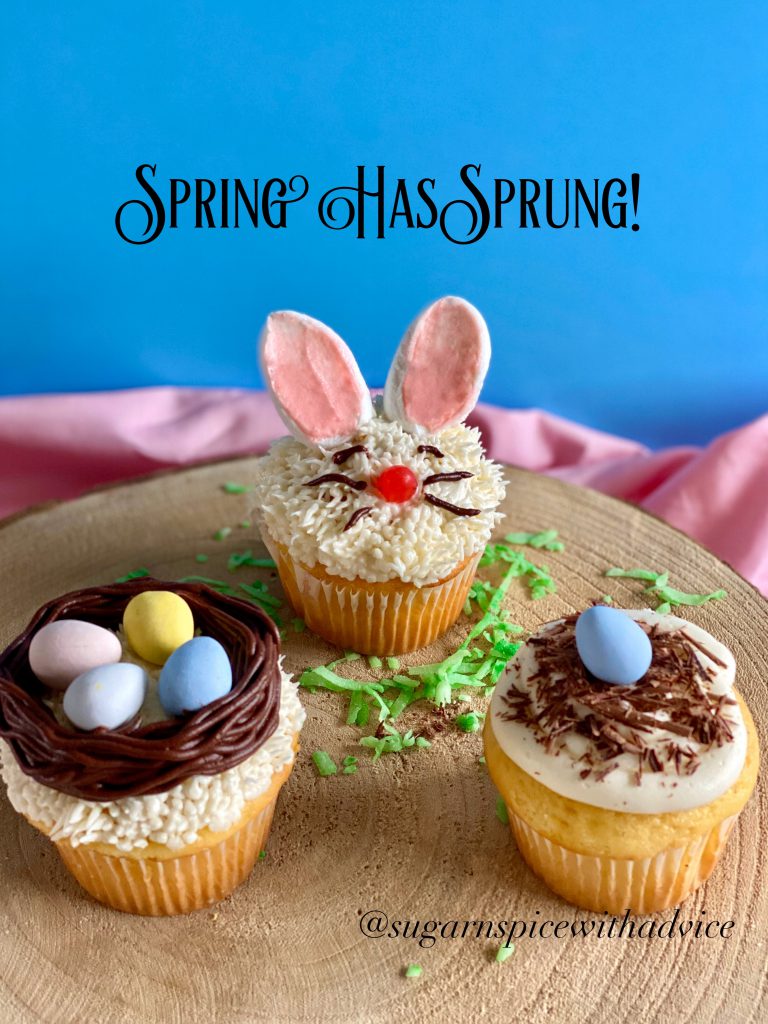 This is an at home family fun activity! I know a lot of kids are going stir crazy during quarantine. Down below is the cupcake video tutorial.
I realize not everyone can get access to things they need during COVID 19. I had requests to do easy cupcakes. With that said, I will show you how to do 5 different types of Easter cupcakes with and without decorating tools.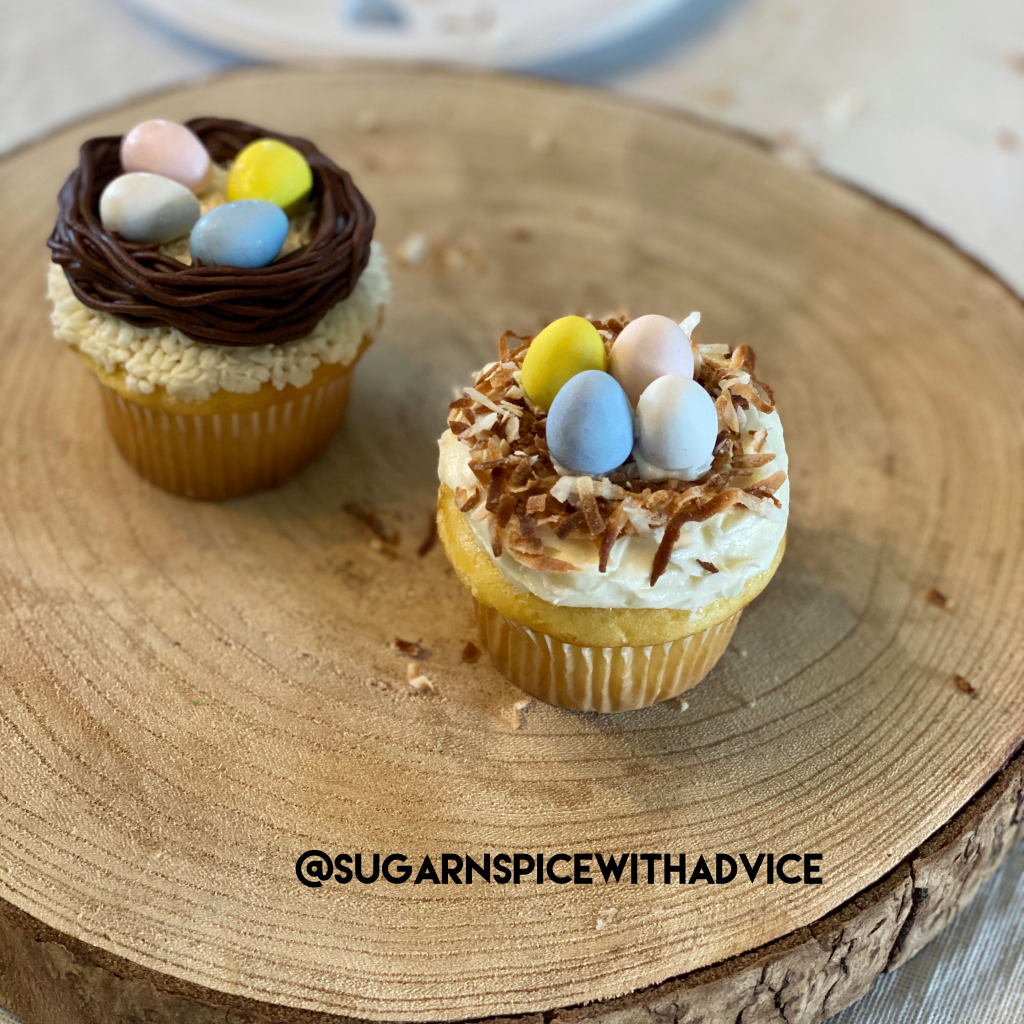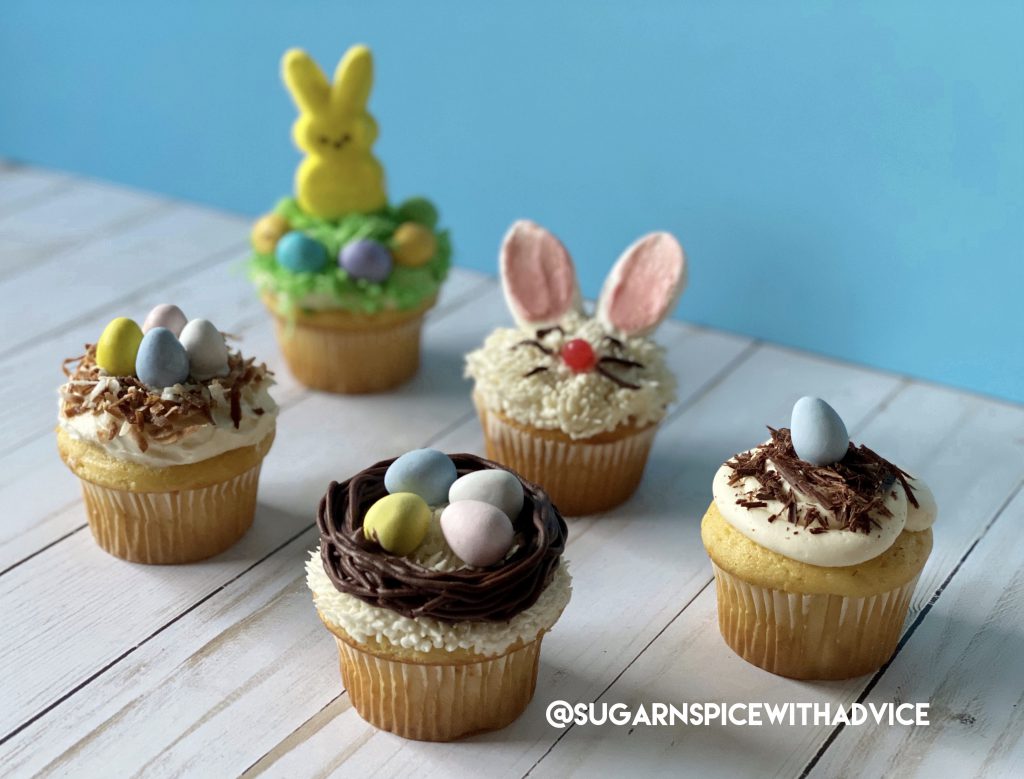 The following is a list of supplies needed:
12-24 cupcakes
Cadbury mini eggs
white frosting
chocolate frosting (I have recipes for both types of frosting on my blog if you need. You can half the frosting recipes if you'd like.)
large marshmallows (for rabbit ears)
toothpicks
jelly beans for the rabbit's nose (just not the massive huge ones)
pink & green food coloring
Peeps
chocolate bar (to shred on top)
Shredded coconut (some for toasting in the oven, some with green food coloring, and just plain white.
*Optional but highly recommended: tip #233 for grass. Tip #2 for bird's nest.
Share with your friends! Happy Easter!
Heather Callister 🙂
P.S. Follow my Instagram @sugarnspicewithadvice. If you tag me your cupcake photos, I will feature them in my IG stories! 🙂