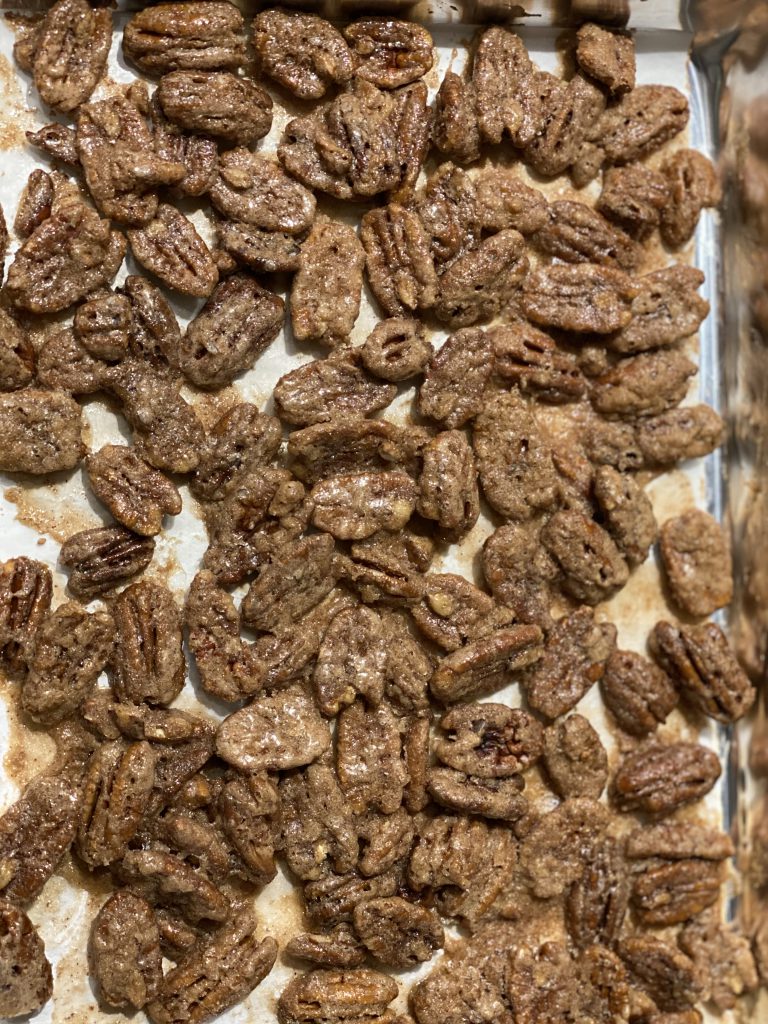 If you like candied pecans as much as I do, you will love these! I put these on cakes, salads, ice cream, and just plain old snacking.
Enjoy!
Heather Callister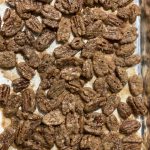 Print Recipe
Candied Pecans
Candied pecans are great on top of cakes, ice cream, salads, and snacking.
Ingredients
8 oz. pecan halves This is a little over 2 cups (226g).
½ Tbsp Water
1 egg white
½ teaspoon ground cinnamon
½ teaspoon salt
6 Tbsp white sugar same as ¼ cup + 2 Tbsp
2 Tbsp dark brown sugar firmly packed
Instructions
Preheat oven to 350° F.

Line a baking sheet with parchment paper. (Use parchment, not wax. Wax will make the pecans stick.)

In a separate bowl, whisk together the egg white and water until it's a frothy texture. 

In another bowl, mix together the cinnamon, salt, white sugar, and dark brown sugar.

Pour the egg white mixture over the pecans in a bowl and toss them around inside to coat the pecans.

Next, sprinkle the cinnamon, salt & sugar mixture and toss them around until fully coated. 

Place the coated pecans flat on top of the baking sheet. Be sure that none of them are on top of each other. 

Bake for 20-22 minutes, flipping them over halfway through to ensure even baking. Ovens do vary in time. Allow them to cool completely. 
Notes
Ovens vary! The baking time is for conventional ovens. If you're using a convection oven, the bake time will be shorter.