Baking At High Altitude A.K.A. My First Cake Fail By Heather Callister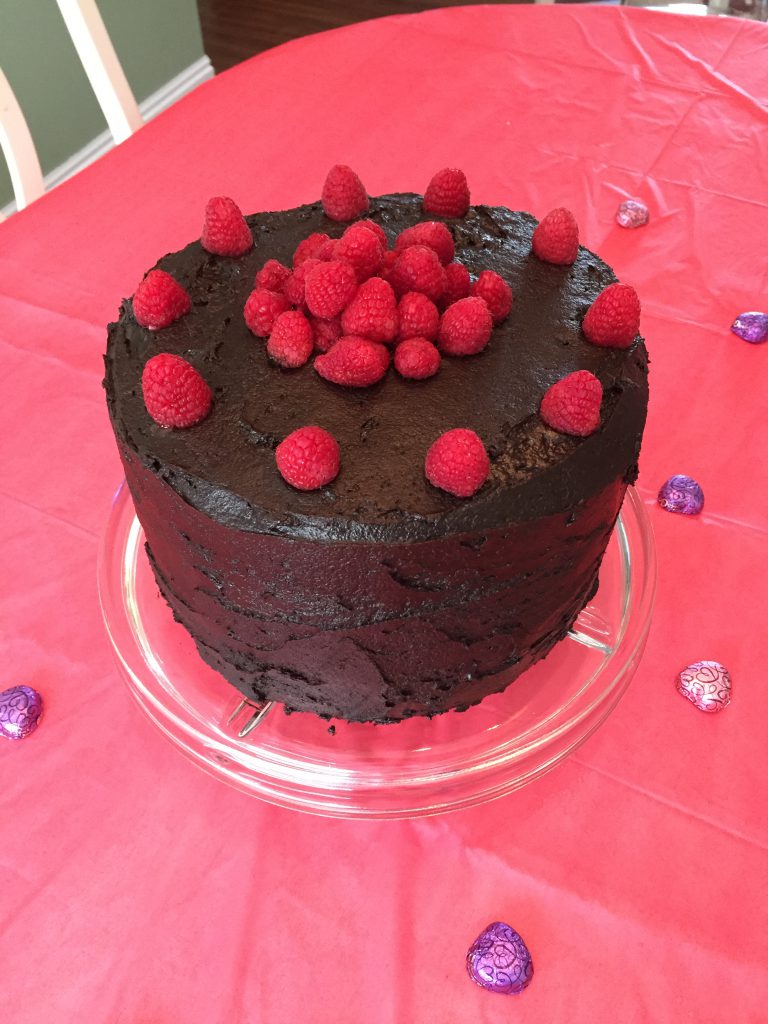 ​Here is where it began. This was my first attempt to make a cake from scratch. I made this chocolate cake for my husband on Valentine's Day 2018. I had not been a cake fan before because most of my cake experiences were from a cake mix and the plastic frosting you buy at the grocery store. However, this time I thought I would try something new.

I found this recipe from www.thestayathomechef.com under the "The Most Amazing Chocolate Cake". Well, mine was not so "amazing" at all. The cake rose really high in the oven and then sank in the middle before it cooked all the way through. The cake was really dry. Bleh! I compensated by putting extra frosting in the middle to make it appear more even. At least the frosting from that recipe was AWESOME and I have used that frosting for other recipes.
This cake fail led me to a quest to figure out what went wrong.

I'm originally from the Los Angeles area and baking at sea level is so much easier!!! My baked goods rose well and tasted great. It didn't dawn on me that I'm living at a higher altitude in Salt Lake City, Utah and need to adjust the ingredients, oven temperature, and bake time. I always considered Park City, UT to be at high altitude but not the Salt Lake Valley. Would it make that much of a difference? Yes, it does!

I researched like crazy on what to do with baking at high altitude. I found these really helpful video clips on YouTube by Chef Jacob Burton from www.stellaculinary.com which is located in Lake Tahoe. Hooray! He's at high altitude! Here are the links for his video clips. They are worth the watch if you want to make your baking recipes work at high altitude.

https://www.youtube.com/watch?v=uWQA7tJQ-ec
https://www.youtube.com/watch?v=oV4YC4kV8ws
https://www.youtube.com/watch?v=ypiSP-dyBpI

Here are some notes from the videos…

He said to try these 4 steps first:
For every 1000 feet above 3000 feet, add 1-2 Tbs of water.
Reduce sugar 1 Tbsp per cup. Sugar loves to bind with water and will dry out baked goods.
Decrease 1/8th of chemical leaveners above 3500 feet
Raise the oven temp 15-25 degrees F. Use the lower increase when making chocolate or delicate cakes.
​If those steps don't work then…
Add 1 Tbsp of flour at 3000 feet & another Tbsp after every 1500 feet.
Add 1 extra egg to every cake recipe. This helps to increase the liquid.
Decrease by 5-8 minutes per 30 minutes of baking time. Baking at a higher temperature means products are done sooner.
The tricky part is that sometimes you only need to adjust one thing. If that doesn't work, then you might have to adjust a couple of other things. I know, not fun!

Anytime I find a cake recipe from a food blog, the first thing I do is look to see where the author lives. Not for stalking reasons-ha ha! I like to find out if they live at sea level or at high altitude. The altitude information helps me know if I need to adjust anything in the recipe if high altitude tips are not available.

On the other hand, when I bake cake recipes that are written for my particular altitude at 4,301 feet, they also work when I bake them in Los Angeles. I had first hand experience with that when I was visiting family in California during the summer. My cakes rose higher and looked better at sea level.

It is interesting to note that this first cake fail led me to pick up cake baking as a new hobby and now a side business. Who knows where your failures will lead you!

All in all, it is so true when people say that cooking is an art and baking is a science! You have to be precise when measuring the ingredients for cake baking. I prefer to weigh my ingredients to get consistent results.

Good luck to you! Happy baking!

Heather Callister 0 Comments